On the 7 train that connects Manhattan to the bustling ethnic enclave of Flushing, Queens, it's becoming more and more common to see riders wearing surgical masks in public. It's a phenomenon that's long been common in East Asian countries. And ever since the 2002 SARS outbreak and the 2006 bird flu panic, the practice has crossed over into immigrant Asian populations in the US. Now, with Ebola fears still on high, many immigrant Asians aren't taking chances—despite the fact that the number of known US Ebola infections has now dropped to zero, and assertions by public health authorities that Ebola is almost certainly not airborne-transmissible.
The reality is that the woven-cloth surgical masks provide minimal protection from environmental viruses anyway. (Surgeons use them to protect patients from their mouth-borne germs, not the other way around.) But the masks' actual prophylactic utility is, in a way, secondary to other reasons they're being worn, which is why they're likely to become more common in the future—even among non-Asians.
The custom of facemask-wearing began in Japan during the early years of the 20th century, when a massive pandemic of influenza killed between 20 and 40 million people around the world—more than died in World War I. There were outbreaks of the disease on every inhabited continent, including Asia (where it devastated India, leading to the deaths of a full 5% of the population). Covering the face with scarves, veils and masks became a prevalent (if ineffective) means of warding off the disease in many parts of the world, until the epidemic finally faded at the end of 1919.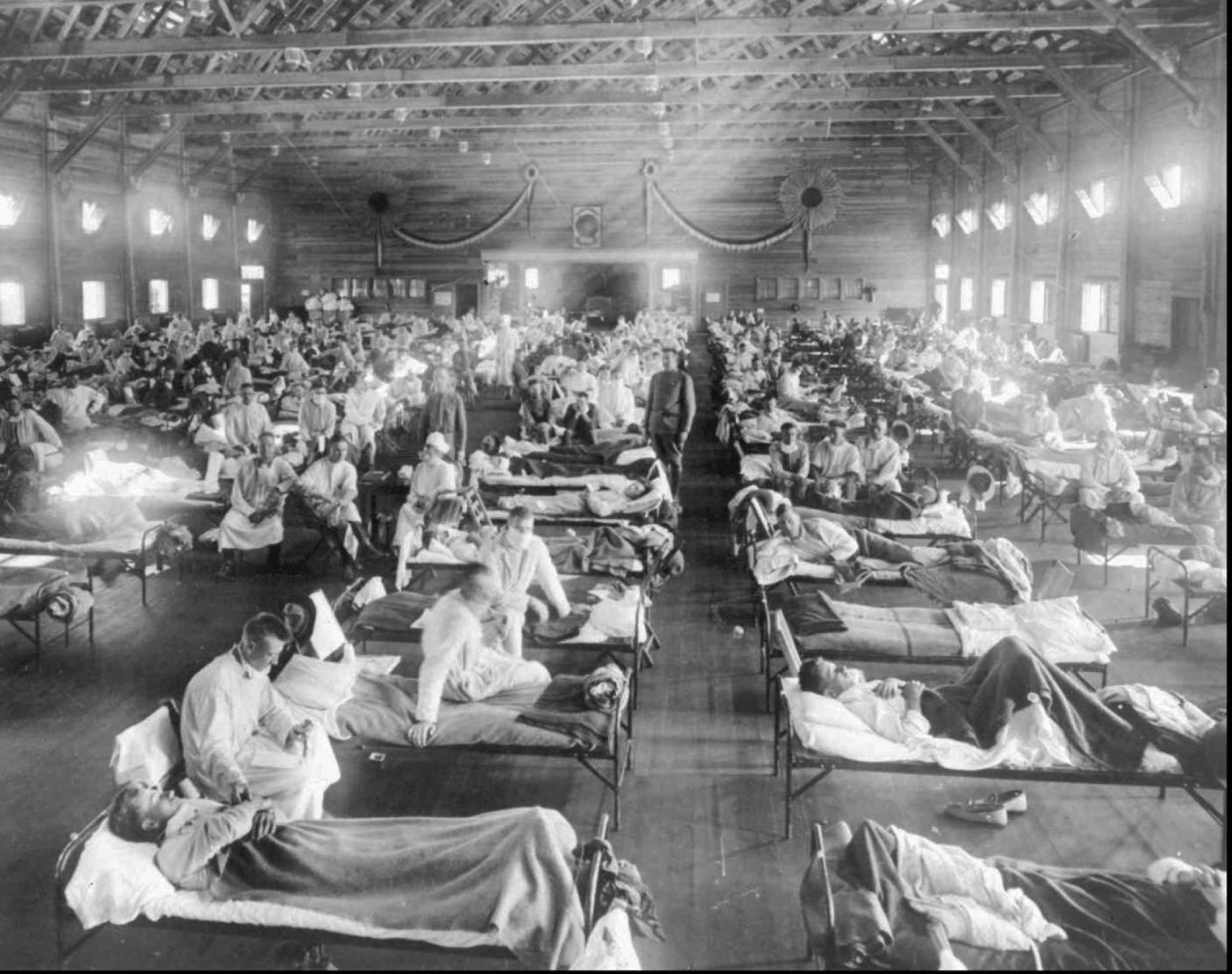 In Japan, a few years later, the Great Kanto Earthquake of 1923, triggered a massive inferno that consumed nearly 600,000 homes in the most populous part of the nation. After the quake, the sky was filled with smoke and ash for weeks, and air quality suffered for months afterward. Facemasks came out of storage and became a typical accessory on the streets of Tokyo and Yokohama. A second global flu epidemic in 1934 cemented Japan's love affair with the facemask, which began to be worn with regularity during the winter months—primarily, given Japan's obsession with social courtesy, by cough-and-cold victims seeking to avoid transmitting their germs to others, rather than healthy people looking to prevent the onset of illness.
Then, in the 1950s, Japan's rapid post-World War II industrialization led to rampant air pollution and booming growth of the pollen-rich Japanese cedar, which flourished due to rising ambient levels of carbon dioxide. Mask-wearing went from seasonal affectation to year-round habit. Today, Japanese consumers buy $230 million in surgical masks a year, and neighboring countries facing chronic pollution issues—most notably China and Korea—have also adopted the practice.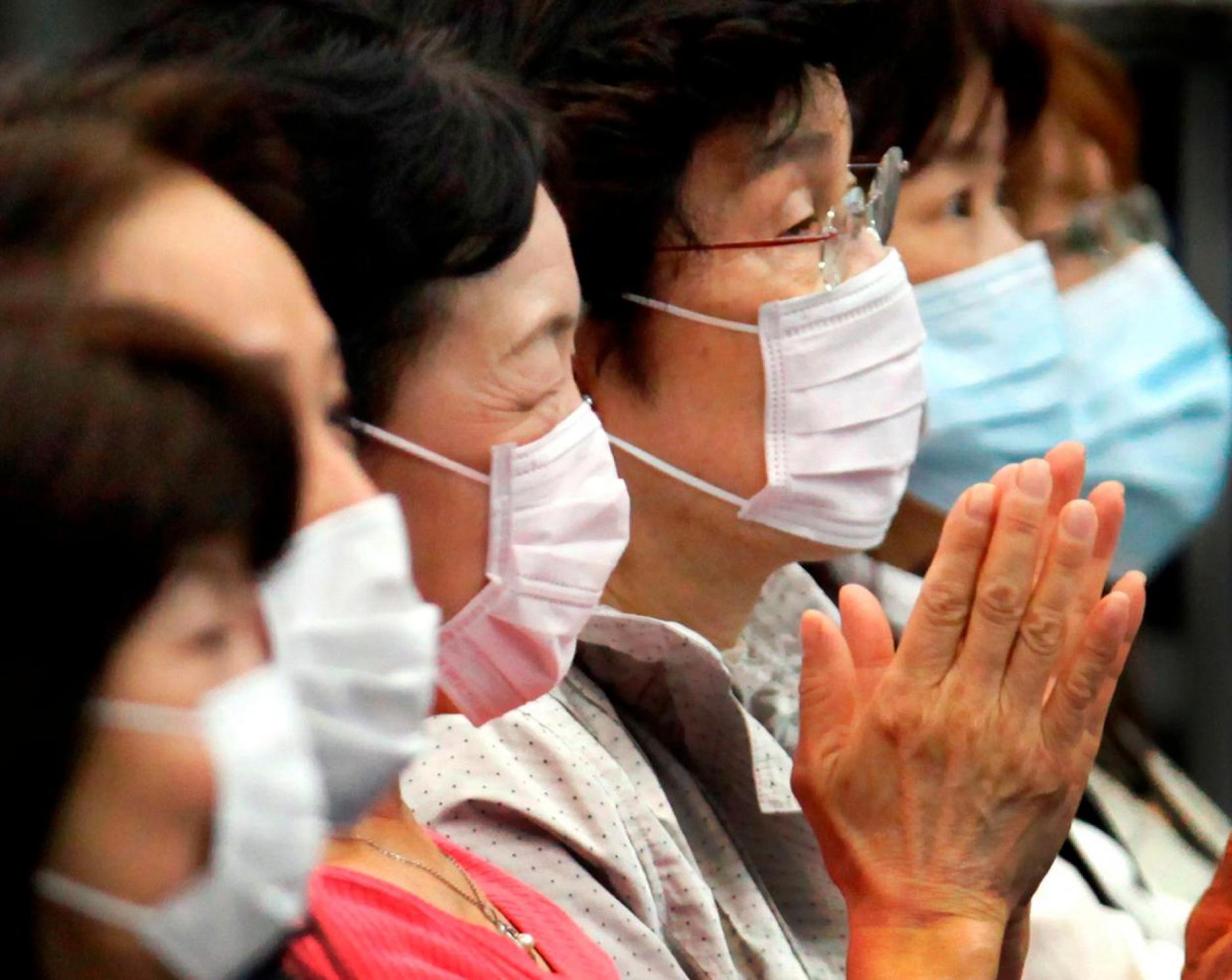 Of course, pollution is everywhere, as is airborne illness. So why has the mask-wearing trend primarily been limited to East Asian nations?
The underlying reason could be philosophical: All three countries have been broadly influenced by Taoism and the health precepts of Traditional Chinese Medicine, in which breath and breathing are seen as a central element in good health. "'Qi' is a central concept in Chinese cosmology—and thereby physiology—generally having to do with energy and vapor," explains Michelle M. Ching, a board certified practitioner of acupuncture and herbal medicine based in Los Angeles. "Qi has numerous meanings in Chinese including 'air' [kong qi], 'atmosphere' [qi fen], 'odor' [qi wei], which is perhaps another reason masks are so necessary in China!, 'strength' [li qi] and 'pathogen' [xie qi]. When bodily qi is depleted, or its movement deranged, pain and disease develop.  So breathing is critical in order to maintain good qi in the body."
Meanwhile, the intake of "feng," or noxious wind, is considered the most potent and common of TCM's "Six External Causes" of disease. "Think about wind," says Ching. "It can blow open doors, blow cool air off a body of water to the land surrounding it, or fire from one part of the forest to another. The door analogy relates to TCM's understanding of how exposure to wind can weaken our body's defenses."(Perhaps as a permutation of these ideas, East Asia has numerous ancillary superstitions about air and wind, the most notable of which is a deathly fear of sleeping in rooms with running electric fans, a belief that has its epicenter in Korea, where "fan death" phobia remains rampant even today.)
The bottom line is that in East Asia, the predilection toward using face-coverings to prevent exposure to bad air is something that predates the germ theory of disease, and extends into the very foundations of East Asian culture. In recent years, however, mask-wearing has become rooted in new and increasingly postmodern rationales.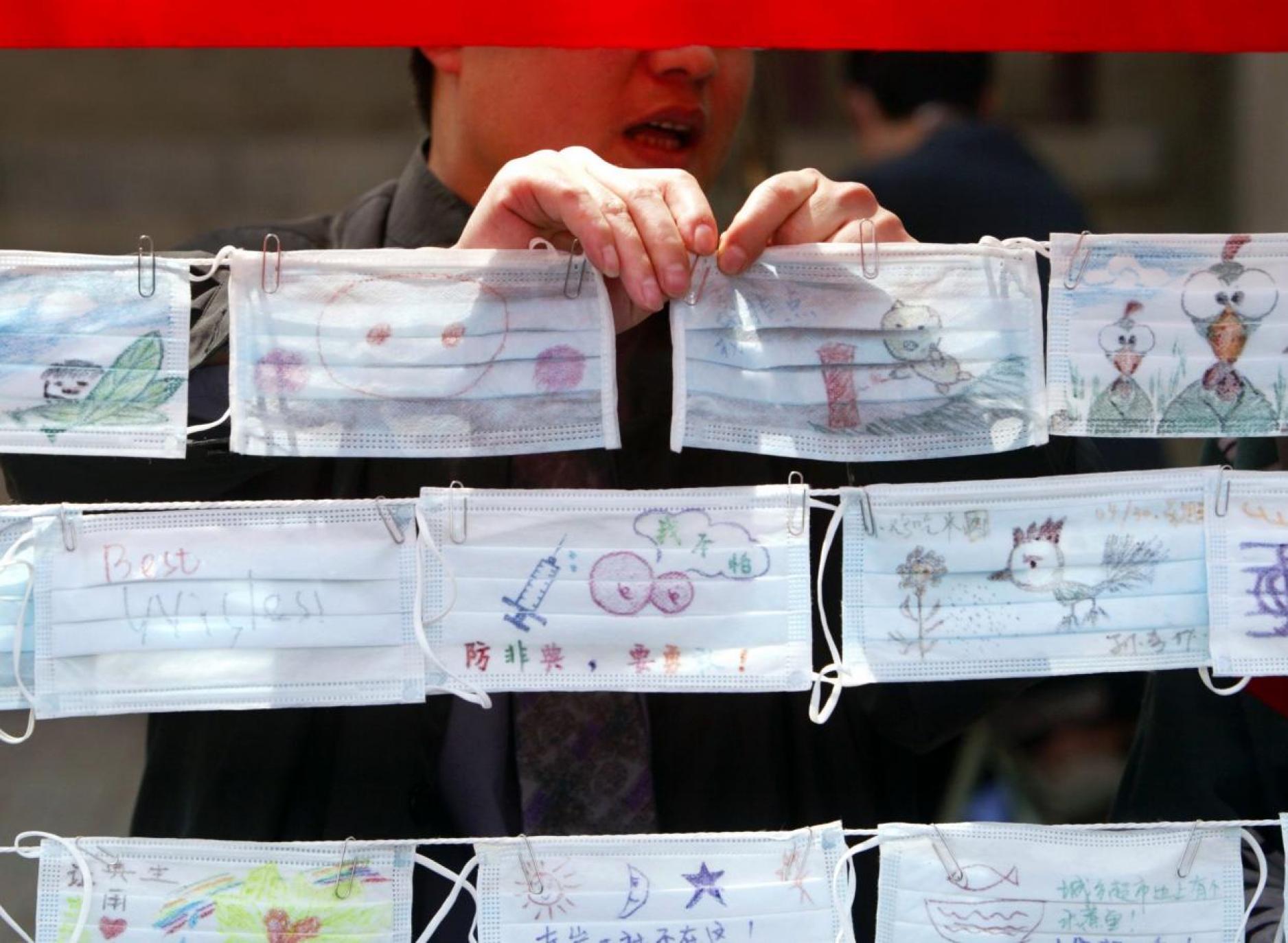 Studies have found that among many young Japanese, masks have evolved into social firewalls; perfectly healthy teens now wear them, along with audio headsets, to signal a lack of desire to communicate with those around them. This is particularly true for young women seeking to avoid harassment on public transit, who also appreciate the relative anonymity the masks provide.
Masks are even becoming an element of East Asian style: In Japan, surgical masks bearing chic designs or the images of cute licensed characters can be purchased in every corner drugstore, while last month at China Fashion Week, designer Yin Peng unveiled a line of "smog couture" clothese paired with a variety of masks, from Vader-esque ventilators to whole-head riot-gear rebreathers.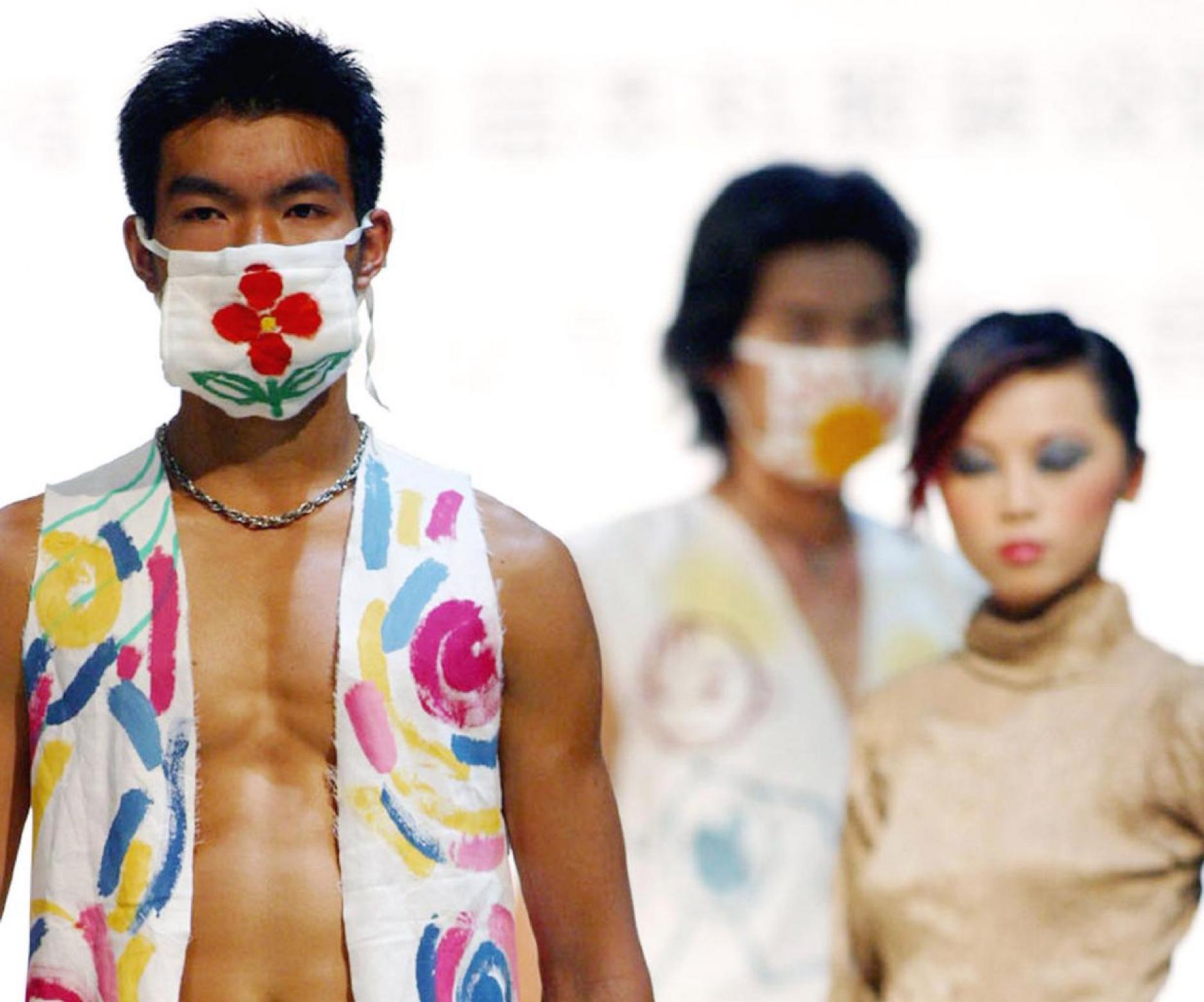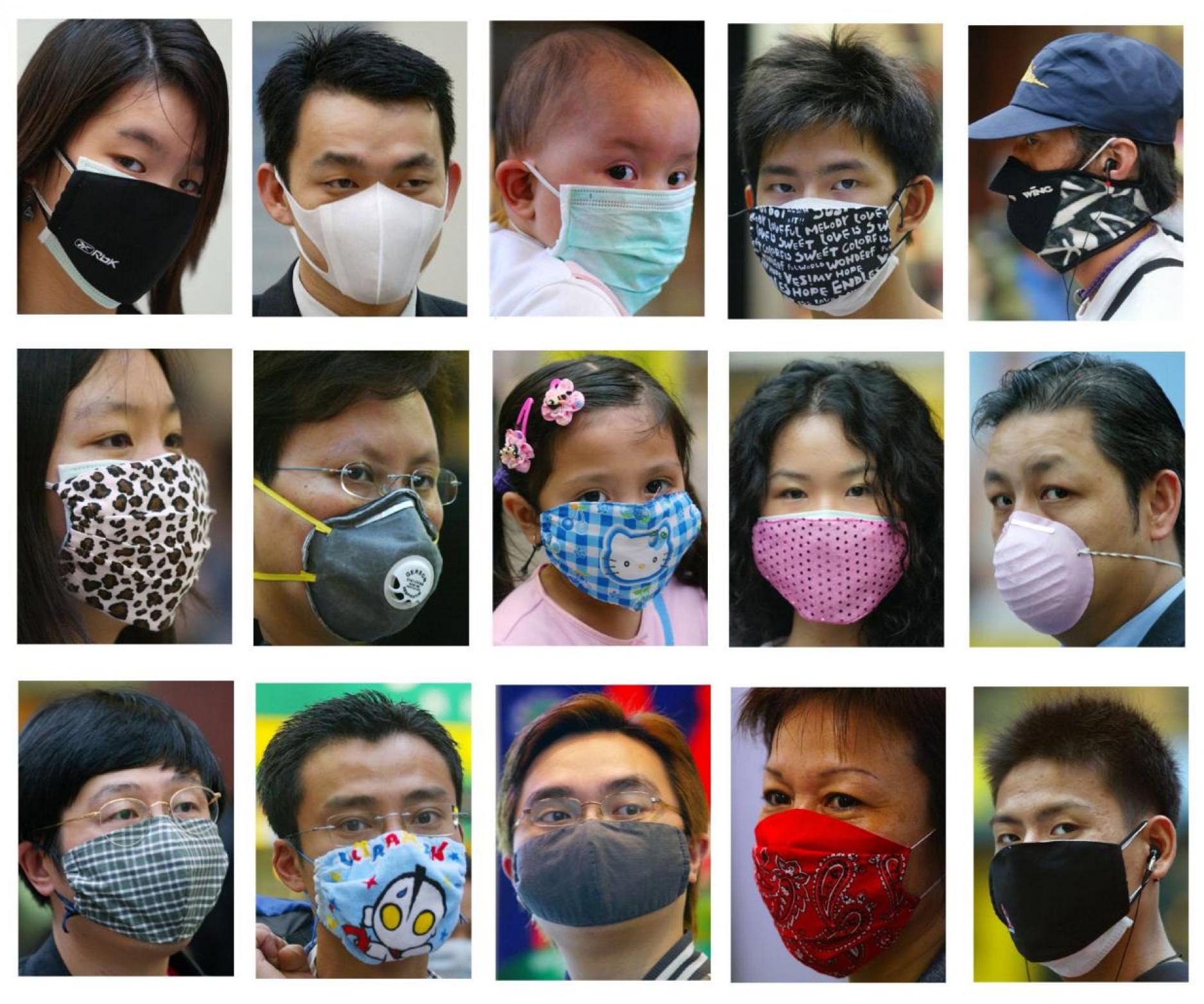 So who knows? As pollution, climate change and pandemic illness become a routine aspect of our global reality, we may soon see facemask fashion go viral (excuse the pun) in Western countries as well.
Correction: A previous version of this story stated that 0.5% of the Indian population died during a 20th century flu pandemic.